รายละเอียด
Resistant against hightemperature and extreme coldness
Poremetis made 100% of stainless steel, SUS316L in most cases. Therefore, it is very resistant to high temperature and also extremely coldness such as liquefied hydrogen, liquefied natural gas, etc.
It is quite strong, durable, and beautiful because it is first class stainless steel made.
The size of openings is very accurate like silk cloth because uniformed wire cloth is filtration media.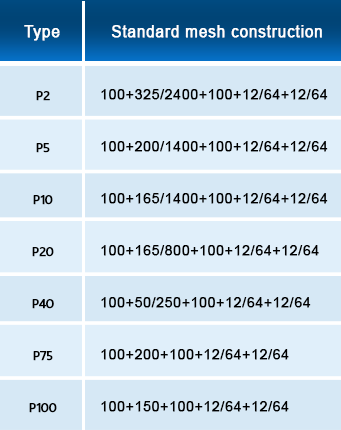 Standard material: SUS316L (SUS316)
Special material: Hastelloy®, Inconel®, Titanium
machining, welding, electrolytic polishing
The standard sizes are 500mm X 1000mm, 1000mm X 1000mm, and 1200mm X 1200mm. Thickness is all 1.7mm. However, in case you want other size, please contact us.
Poremetis very tough and durable unlike paper, carbon or cloth filtration media. Therefore, it can be used for a long time through proper cleaning and maintenance.